Outdoor Swing Sets Give Kids a Place for Fun and Safe Outdoor Play
4 April 2018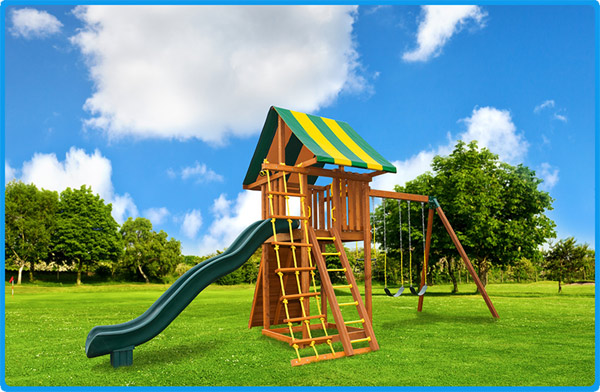 After the long winter, spring is finally on the way and the days are longer. More and more parents are getting their yards ready for outdoor play. Parents who want to add something to their yards that will provide a space for fun and safe outdoor play while at the same time offering an excellent spot to develop strength, agility and other motor skills should consider high quality children's outdoor swing sets for a fun and memorable spring and summer for years to come.
The children's outdoor swing sets in Providence, RI are durably constructed using Thru-Bolt Construction and a flush mount fastener system, making the beams extremely strong and easy to assemble. This ensures your children's safety while playing in the backyard, having fun, and getting exercise. With a wide selection of swing sets from Eastern Jungle Gym and a wide range of sizes, you can choose an exciting swing set design that perfectly fits your yard. In addition, these swing sets are 100% cedar which makes them durable and resistant to rot and insect damage. With cedar wood construction, these swing sets provide years of reliable use through all sorts of weather conditions.
Give your kids a fun, healthy, imaginative, and active outdoor play space. Kid-wise swing sets come with swings, heavy-duty slides, climbing apparatus, and fantasy themes to keep little minds engaged. Help your kids stay active this spring and summer with a new wooden swing set that they'll surely loved.
To find more about the sizes and styles of swing set to best for your children and your budget, contact The Fireplace Showcase.
Fireplaces, Pellet Stoves, Inserts MA, RI Blog
---