Pellet Fireplace Inserts are Easy Heat and Environmentally Friendly
26 December 2018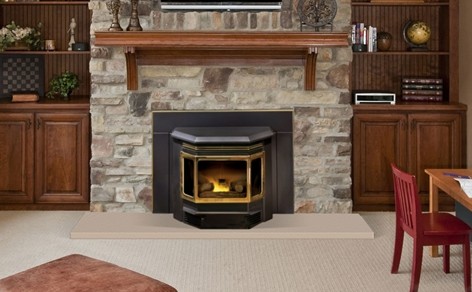 A considerable benefit of using a pellet fireplace insert is its contribution to the environment. Pellets fireplace inserts are environmentally friendly because they use pellets made from biomass fuel and compacted sawdust.
Pellets are made from recycled wood and sawdust. Thus, they help reduce waste because they are made from wood waste. Moreover, they produce less smoke which decreases pollutants in the air while providing warmth to homes during winter. Additionally, they produce a minimal volume of ash when burned, which means they need far less cleaning than traditional wood burning stoves. Pellet fireplace inserts are not just earth-friendly, but user-friendly as well.
Looking at these benefits, it is hard not to choose the stylish designs of today's pellet inserts for keeping your home warm and cozy this winter. This pellet fireplace insert is one of the best solutions for easy heat and in being environmentally friendly. Contact The Fireplace Showcase to find out more about pellet fireplace inserts for heat.
Fireplaces, Pellet Stoves, Inserts MA, RI Blog
---