Pellet Fireplace Inserts – Use Recycled Material as Fuel for Increased Home Heating Efficiency
3 November 2017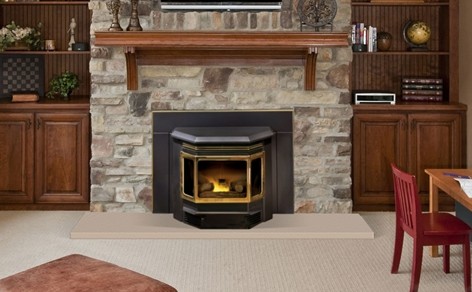 There are many options for fireplace inserts in order for homeowners to improve the heating efficiency of their existing open fireplace. But, there is one fuel type that is a favorite of homeowners because of the many benefits – pellet fireplace inserts in Seekonk, MA.
These days, pellet fireplace inserts are popular for heating homes, for beautifying, and for improving home heating efficiency. This is because a lot of homeowners realize the many benefits of pellet fireplace inserts. Pellet fireplace inserts are becoming more popular in the market as other heating options increase in price. They have become far more attractive and safely and effectively heat homes while providing other benefits as well.
The efficiency of pellet fireplace inserts for heat is attributed to their combustion mechanics and the type of fuel. Pellets are made of tightly condensed recycled materials like sawdust, which also makes them environment-friendly. They have a low moisture content, which results in a high heat fire with very little waste product. Pellets are also relatively less expensive compared to other fuels. In effect, homeowners do not need to spend much time or month on heating their home with pellets.
To find out more about the different styles of pellet fireplace inserts, visit The Fireplace Showcase.
Fireplaces, Pellet Stoves, Inserts MA, RI Blog
---