Pellet Stove Cleaning Service Keeps Your Your Home Free from Health Hazards - Seekonk, MA
4 February 2016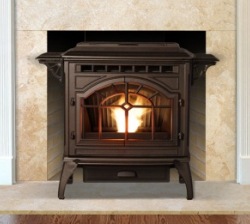 Pellet stoves in Seekonk, MA are an effective alternative for home heating applications. These stoves use fuel that is very affordable and which provides heat that can keep a home warm and comfortable during the cold winter months. But just like any other home heating systems, pellet stoves also need TLC through regular maintenance service.
Failure to perform the required pellet stove cleaning service regularly will reduce the efficiency of your stove when heating your home. While there is basic cleaning maintenance that homeowners can do, it is also important to have a professional perform a more intensive pellet stove cleaning and check-up. This helps ensure that your stove continues to work optimally all winter long. This also ensures that all the parts of your pellet stove are in good condition so that you will not face any problems during in winter.
Pellet stoves that are not regularly maintained will become less efficient when heating your home. Continuing to use your pellet stove for extended periods of time without having it undergo a cleaning service can become a hazard at home and can expose your family to higher emissions which are bad for health and air quality.
To find out more about the benefits of pellet stove cleaning services in Seekonk, MA, contact The Fireplace Showcase.
Fireplaces, Pellet Stoves, Inserts MA, RI Blog
---