Pellet Stove Insert Efficiency for Heat
25 August 2017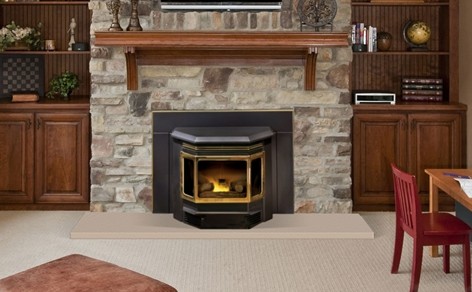 It is that time of the year again when homeowners are shopping for fireplace inserts. While there are many options available today, the pellet stove inserts really stand out.
It is the efficiency of pellet stove inserts for heat that has made them so popular in the market today. More homeowners are aware and appreciative of the advantages of pellet inserts. As compared to regular wood burning stoves, pellet stove inserts produce less harmful gas, less waste, less work, and are very inexpensive to operate.
Another advantage of pellet stove inserts in Boston, MA is the convenience when operating and refueling. Loading pellets is as simple as pulling out the hopper and pouring them in. Heat is generated at higher temperatures than a traditional wood fire. Heat is also better regulated to keep an even heat in the living space. Pellets for fuel are so efficient so they have a long burn time which means less work for homeowners, in fact, they most likely only need to be loaded once every day or two.
To find out more about pellet stove inserts, visit The Fireplace Showcase.
Fireplaces, Pellet Stoves, Inserts MA, RI Blog
---