Pellet Stove Inserts: A more Charming and Convenient Home Heating Alternative - Providence, RI
20 October 2014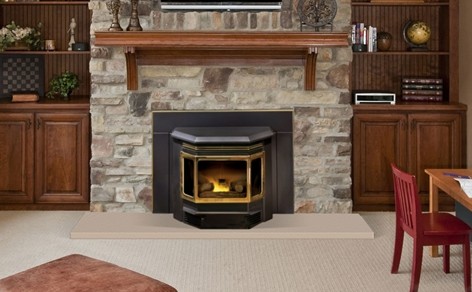 Any homes in Providence are now being heated with pellet inserts especially in extreme weather conditions. These heating appliances provide superior heat and impressive design to homes, making them more convenient to use and more charming to look at. They heat your homes noiselessly while sending heat throughout your whole living space. Pellet inserts make a warm attractive spot in your home where you and your family and friends can gather together all winter long.
Wood pellet inserts in Providence, RI provide a heating alternative that is environmentally friendly. They burn pellets made from the byproducts of sawmills which minimize emissions. Pellet fireplace inserts come in various sizes and styles to fit your home and your decor.
Open fireplaces can emit large amounts of air pollutants because inefficient fireplaces generate wood smoke that contain chemical compounds that can wreak havoc on health as well as the environment. However, pellet stove inserts have a lower emissions level because they use clean-burning and long-lasting fuel along with complete combustion. This means that they safely and effectively provide comfortable heat for hours.
For more details about wood pellet inserts contact The Fireplace Showcase.
Fireplaces, Pellet Stoves, Inserts MA, RI Blog
---