Pellet Stove Inserts are an Environmentally Friendly and Energy Efficient Way to Heat Homes in Winter - Seekonk, MA
23 September 2015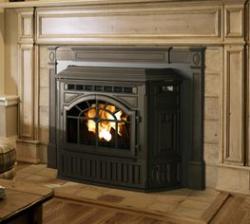 The efficiency of pellet stove inserts for heat remains unmatched. This is why so many homeowners in and around Seekonk, MA depend on them during the winter. You would be surprised how environmentally friendly and energy efficient pellet stove insert can be while generating the heat you need to stay comfortable in your home.
Pellet stove inserts in Seekonk, MA can perfectly fit into your home to meet your preference and unique needs. In addition to being an environmentally friendly way to heat your home, they also have a unique style that will instantly accentuate a home. Pellet inserts have a glass door in front so you can enjoy the flame as it gives off heat that comforts you and your loved ones. With so many options to choose from, you can have a pellet stove insert in the style you want and the heating capacity you need.
If you prefer quick, green, and efficient heating, then pellet stove inserts are your best bet. They are a great alternative to heating appliances that are fueled with gas or oil. Wood pellets are renewable. While you help reduce waste products in the environment, you will also save on expenses. Pellet stove inserts are a more affordable heating source that requires less time and maintenance than wood burning inserts to make your indoor space comfortable.
To find out more about efficient pellet stove inserts, contact The Fireplace Showcase.
Fireplaces, Pellet Stoves, Inserts MA, RI Blog
---