Professional Cleaning Services for Pellet Stoves – Have Your Stove Cleaned Before Winter Begins - Providence, RI
6 September 2016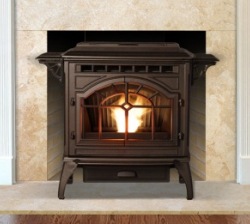 During the winter, different brands and styles of pellet stoves in Providence, RI are widely used to keep homes warm and comfortable during the cold winter nights. If you happen to use a pellet stove for heat, consider having it professionally cleaned before winter starts.
Pellet stoves are used for safe and efficient home heating. But in order to ensure that safety and efficiency pellet stoves nee to be kept in tip-top shape. Cleaning pellet stoves should be part of your to-do list when preparing your home for winter.
Pellet stoves need proper care and regular maintenance to stay in pristine condition and to extend their life. With professional pellet stove cleaning, dirt, dust, and debris that has accumulated over the course of the year is removed and the technician also checks for hidden issues. Professional pellet stove cleaning includes an inspection of all the stove components. This helps ensure that everything is in good working condition so that homeowners are less likely to experience problems while using it this winter. The stove components should be inspected for possible obstructions that can adversely affect home heating efficiency. To save on heating bills this winter this is a maintenance service you really must not miss.
To find out more about pellet stove cleaning, contact The Fireplace Showcase.
Fireplaces, Pellet Stoves, Inserts MA, RI Blog
---