Pulcinella Pizza Oven: The Pizza Lover's Tool
6 September 2023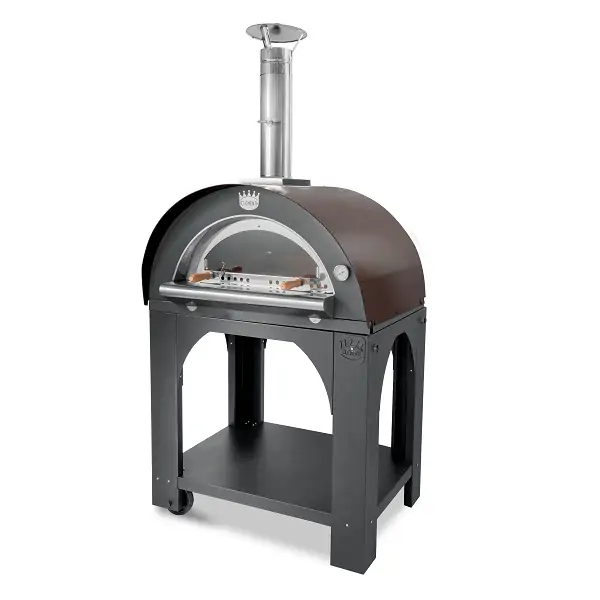 Mouth watering pizza are cravings which many customers are looking at and the perfectly baked crust which arouses the appetite of pizza lovers. It is cooked using the Pulcinella pizza oven which makes pizza so delicious and crunchy. Many people desire to have pizza of their tastes and combinations while using this oven for outdoor parties or events.
This Pulcinella pizza oven cooks a relatable pizza that is so powerful to taste. Many food-savvy people like their pizza to be thin crust while others prefer the thickness to crispy thick and doughy as well as its chewiness and flavor. You will savor the pizza sauce which consists of a tomato-based marinara which includes alternative options such as pesto, garlic oil, or even a creamy white sauce. Once cooked inside the oven, the sauce turns into a consistent, rich, and balanced flavor combined with the herbs or spices that stand out. Seeing the cheese melt on top of pizza like the mozzarella or any classic choice makes you devour more. From the Pulcinella pizza oven you will observe its melting, stretchiness, and overall distribution on the pizza along with its creaminess, flavor intensity and how it complements the other ingredients. From the freshly baked pizza, you will be amazed with the toppings which range from simple, like fresh basil or sliced tomatoes, to more elaborate combinations like pepperoni, sausage, mushrooms, and onions. Cooked in this oven you will be impressed with the quality, quantity and how they harmonize with the pizza as a whole.
This pizza oven will resist every atmospheric condition. Describing various aspects of pizza, the Pulcinella pizza oven is essential in any outdoor event to provide every detail and characteristic of any flavors of pizza. It gives the alluring aroma of pizza and renders flavorful oil when cooked and its sizzling hot which suits your taste.
Clementi Pulcinella Oven is on sale at The Fireplace Showcase. Contact us now before our stocks run out.
Fireplaces, Pellet Stoves, Inserts MA, RI Blog
---