Quadra-Fire Gas Stoves are a Perfect Blend of Form and Function
13 October 2017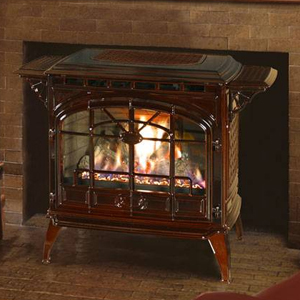 With the winter weather fast approaching, homeowners should begin to prepare their homes. This includes the heating systems. Today there is a wide array of heating solutions for homeowners to choose from. Choosing Quadra-Fire gas stoves is a great choice.
Homeowners in search of gas stoves in Seekonk, MA should consider Quadra-Fire gas stoves. When searching for a new gas stove, there are two criteria that need to be met. Producing effective heat with form and function—a gas that is able to produce high heat while adding to the look of the room. Quadra-Fire gas stoves perfectly fit both. Quadra-Fire gas stove designs range from classic to contemporary, all have a large viewing area which adds to the feel of the room.
The efficiency of gas stoves for heat is primarily attributed to the convenience they provides to homeowners. With gas stoves, the fire starts with the flick of a switch or the press of a button. Another benefit, Quadra-Fire gas stoves do not require frequent or elaborate maintenance as compared to other heating equipment.
Quadra-fire gas stoves are a perfect blend of form and function—allowing homeowners to get the heat they desire in equipment that is a work of art. To find out more about Quadra-Fire gas stoves, visit The Fireplace Showcase.
Fireplaces, Pellet Stoves, Inserts MA, RI Blog
---