Reasons to Buy a Pellet Stove Insert For Your Home - North Attleboro, MA
7 October 2016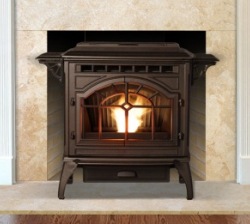 More and more homeowners have been using pellet stove inserts for heat. To give you an idea as to why, below are a few of the things that pellet stove inserts will NOT do:
Make a mess. These inserts have state-of-the-art mechanisms to burn fuel so efficiently that very little ash is left to be cleaned up. As a matter of fact, some models have automatic cleaning cycles that make them even easier to maintain.
Empty your wallet. Switching to pellet stove insert for home heating is a smart decision that will help your finances. Pellets are less expensive, last longer and burn hotter than wood, so you won't spend too much to keep your home warm and comfortable during the cold nights of winter.
Take up your time. There is an extra-large ash pan in many inserts so you can burn more pellets before emptying it is needed. Typically, you only need to load pellets once every day or two in order to keep the heat coming; and filling the hopper is as simple as pouring the pellets in, no mess, no fuss.
There are many makes and models of pellet stove inserts in North Attleboro, MA which makes it easy to choose the insert to provide the most heat while matching your home decor. A fireplace retail shop can help you understand the various options to help make it easier for you to choose based on your home's heating needs, your preference in style, the budget, and any other factors.
For more details about pellet stove inserts, contact The Fireplace Showcase.
Fireplaces, Pellet Stoves, Inserts MA, RI Blog
---