Relax this Winter with Quadra-Fire Gas Stoves Eternal Flames
2 December 2017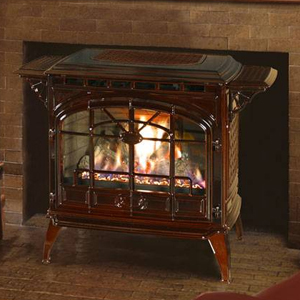 For extra-busy homeowners who want to make the most of their relaxation time, a Quadra-Fire gas stove is the ultimate in heating equipment. Winters can be harsh and a hectic schedule can always eat up the time for relaxation. Conventional wood burning equipment may require too much time, from stacking-up wood, starting and maintaining fire, ash disposal and more can all prevent homeowners from starting a wood fire to help them relax.
Unlike wood, Quadra-Fire gas stoves are easy to operate. With just a click of a button, homeowners can readily enjoy the coziness they want inside their homes. Gas stoves in Providence, RI, are typically installed with strategic vents to ensure equal distribution of heat. Furthermore their mobility basically makes them the most favorable among others since homeowners can heat rooms efficiently through zone heating, without the need for multiple heaters.
Quadra-fire gas stoves are aesthetically designed to match the allure of your home decor. Most models have artificial burning logs that mimic the flames of a real burning wood. As far as Quadra-fire gas stoves are concerned, beauty will always go hand in hand with function.
Quadra-fire gas stoves have much to offer at a reasonable cost. These romantic machines can give both the utmost comfort and style to homeowners in dire need of relaxation. For more on Quadra-fire gas stoves, contact The Fireplace Showcase.
Fireplaces, Pellet Stoves, Inserts MA, RI Blog
---