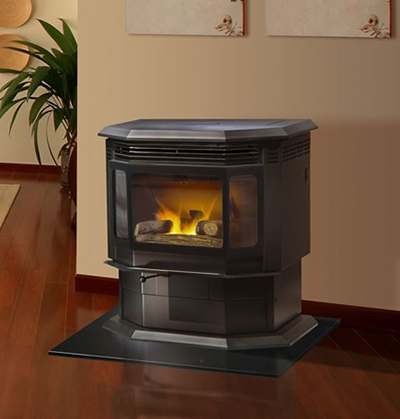 Like most mechanical devices, heating systems lose their efficiencies over time. Maintaining efficient heat sources is a must if you are to achieve true value in home heating environmental control. So, let's take a look at increasing home heating efficiency via pellet stove inserts.
One of the single most valued home upgrades involves pellet stove inserts. This technology delivers high heat efficiency but with an operations management process that is simple and convenient. Regarding convenience, there is no comparison of pellet stoves to wood burning stoves. Just pour the pellets in the hopper and enjoy the heat without any other support action other than the occasional resupply of the hopper. I don't think we need to linger on the comparative burden of stoking and constantly resupplying wood fires.
The cost of pellet stove inserts is comparatively less when compared to alternative fuels like gas, propane, and oil. Since pellet stove inserts are condensed and compact, they demand significantly less storage and internal floor space compared to wood stoves. They offer convenience in fuel storage which gives you easy access to your fuel heating.
We welcome the opportunity to discuss with you your options, pro, and cons for heating your Seekonk-area home. To find out more about pellet stove inserts, visit The Fireplace Showcase.
Comments (0)
|
Trackbacks (0)
|
Permalink
|
|