Revamp Your Old Fireplace and Enjoy The Efficiency and Ease of Gas Fireplace Insert
19 September 2018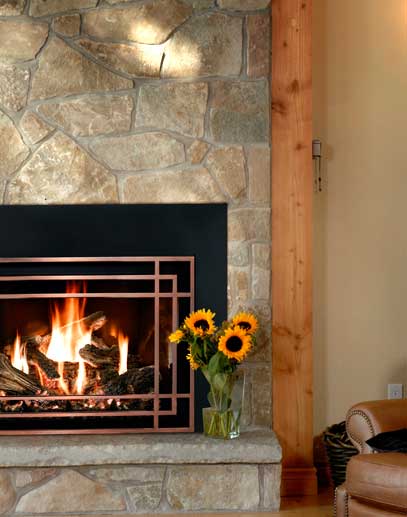 Chilly fall nights make you want to light a fire and enjoy the warmth and aroma of a wood-burning flame. However, you suddenly lose the frenzy just thinking of the effort of hauling woods inside your home. Not to mention the dusty mess that needs to be cleaned up after each use. If you want a better, cleaner, more efficient and more attractive way to enjoy a fire this winter, then gas fireplace inserts are perfect answer to these needs without abandoning your old hearth.
A Fireplace insert is a firebox that is simply fit right into the current fireplace opening. They come with a gorgeous surround and are controlled via a remote control or wall switch. Additionally, most gas inserts come equipped with a fan to help circulate the warm air throughout your living space. With gas inserts you can instantly have a fire that will warm your home. Because these inserts burn natural gas, it offers a hassle-free fire which means no more clean-up after use. Now, every night you can sit comfortably on your couch and enjoy a beautiful burning fire.
With a wide array of styles and finishes, homeowners can choose the perfect design to complement your current decor. An insert gives your old fireplace the facelift it deserves without the need for a major renovation. This is the most affordable way to revamp your living space with a modern look while you enjoy the efficiency, ease, and warmth that you deerve.
Contact The Fireplace Showcase to find out more about Gas Fireplace Inserts and the current promotions.
Fireplaces, Pellet Stoves, Inserts MA, RI Blog
---