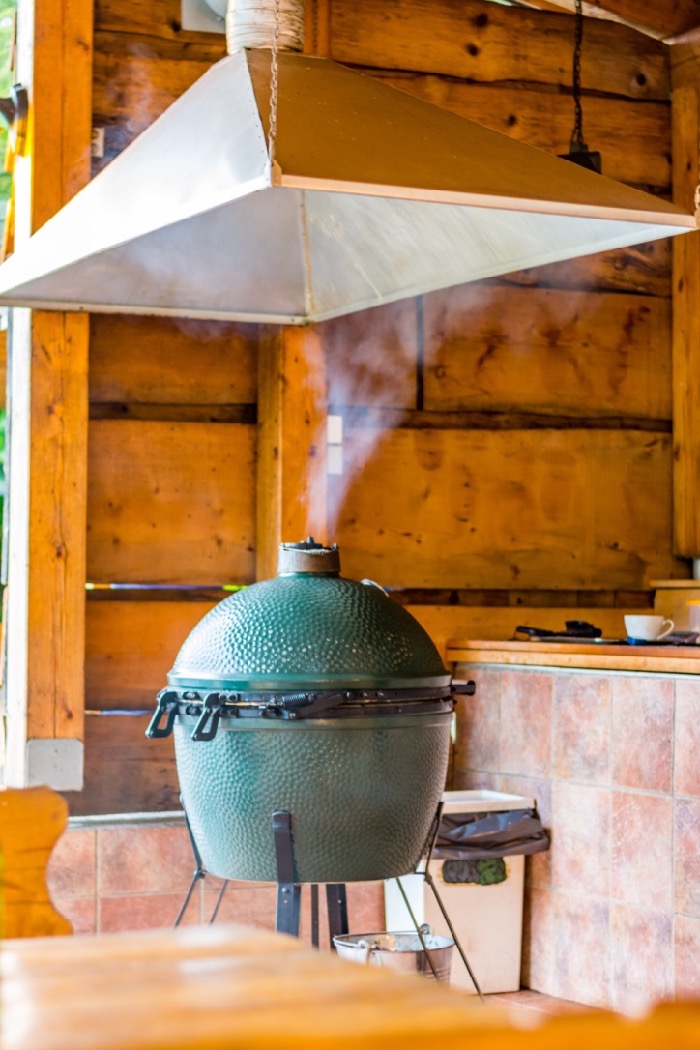 We recently wrote about a great way to smoke your Thanksgiving turkey, but how about using your Big Green Egg to slow roast your turkey this year? What happens when your 12-pound turkey competes for oven space along with all the other planned Holiday foods? This problem is easily solved. Take it outside, fire up your Big Green Egg grill, and roast away.
Clean the turkey thoroughly. Run a good amount of poultry seasoning to the bird. Set the EGG up for indirect cooking with the convEGGtor at 325°F/163°C. Use a handful of pecan chips for a light, smoky flavor and to provide a deep brown color to the turkey.
Spread the seasoning generously over the outside of the bird. Load the bird onto a Vertical Poultry Roaster or Rib and Roasting Rack, then place into a drip pan. Add the onion and celery to the drip pan. Fill the pan with chicken broth, wine, or water.
Cook for 12 minutes per pound until the turkey has reached a safe minimum internal temperature of 165°F/74°C throughout the product. Reserve the drippings from the drip pan to make gravy. The Big Green Egg Grill will deliver the perfect roasted turkey. Try to be humble about your product. No one like a show off!
Contact The Fireplace Showcase to learn more about the amazing features of Big Green Grill.
Source: https://biggreenegg.com/recipes/the-perfect-roasted-turkey/
Comments (0)
|
Trackbacks (0)
|
Permalink
|
|