Routine Pellet Stove Cleaning Service Maintains their Efficiency for Home Heating - East Providence, RI
12 February 2016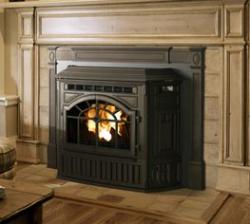 In order to maintain the efficiency of pellet stove inserts for heat, stay on top of the routine maintenance and cleaning. Without this service, the pellet stove will be less efficient in providing safe and sufficient heat to your home.
Pellet stove cleaning service in East Providence, RI provides a thorough cleaning of the entire appliance and examination of the chimney. It is recommended that cleaning is done every year or after every 1 or 2 tons of fuel burned, whichever comes first. Pellet stove cleaning includes the removal of the ash that has accumulated over-time which can affect the heating efficiency of the pellet stove when not removed. The pellet stove becomes less efficient because of the lack of air flow through the unit due to dirt or debris.
Ignoring regular maintenance can become a safety concern in your home when burning a dirty pellet stove. To heat safely and efficiently, pellet stove cleaning service should be performed regularly by a professionally. Additionally, if you are burning a lower quality pellet, then regular cleaning is even more important and may need to be done more frequently.
To find out more about how to improve the efficiency of pellet stove insert for heat through routine cleaning, contact The Fireplace Showcase.
Fireplaces, Pellet Stoves, Inserts MA, RI Blog
---