Sale on Vermont Castings Stoves – Providence, RI
22 February 2014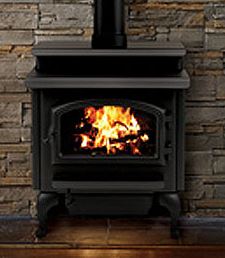 Beat the chill and create warm memories by curling up next to a wood, gas or coal burning stove or fireplace insert. Vermont Castings has been THE name in wood, gas and coal stoves for over 35 years. In New England, we want tradition and quality that will last. Vermont-made wood burning stoves answer the call for workmanship, quality and beauty.
Now through March 16th, you can save up to $400 instantly when you purchase a qualifying gas, wood or coal stoves or fireplace inserts from Vermont Castings. It is not too late to add a beautiful stove to your home, there is plenty of winter left. By purchasing a wood, gas or coal stove now, you avoid the rush and you will be ready for next year.
As you know, we often need heat right through May. With a wood, gas or coal stove in your home, you can turn off the heat and still stay warm while you enjoy a warm, beautiful fire. From beautifully handcrafted cast iron to sleek steel, Vermont Castings stoves offer the latest innovations, outstanding performance and iconic style.
For over 35 years, Vermont Castings has been committed to providing beautiful products with iconic style and the best in heating efficiency. With today's technology, we continue to offer thoughtfully and beautifully designed stoves and the latest innovations that answer your needs. With green manufacturing process to EPA certified models, Vermont Castings has you, your home and the environment in mind.
For more information on our Vermont Castings Sale, contact The Fireplace Showcase.
Fireplaces, Pellet Stoves, Inserts MA, RI Blog
---