Spring Clean Your Pellet Stove Heating System
6 April 2019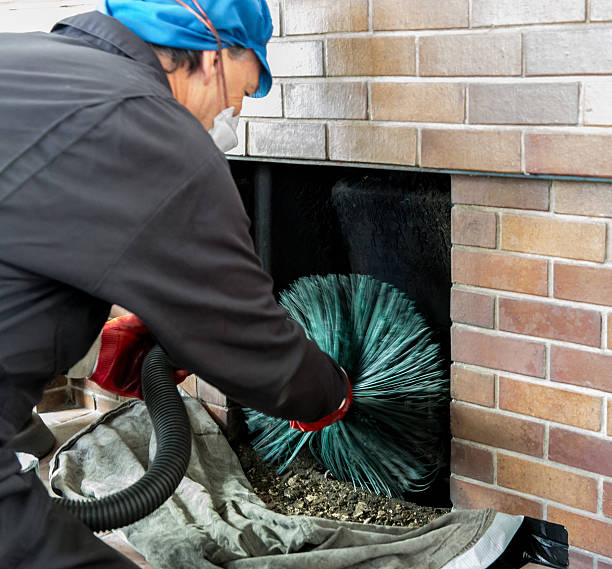 The high efficiency of pellet stove inserts makes them a hot item for homeowners across Seekonk, MA. However, the heating efficiency can be greatly compromised if system maintenance is not properly executed. The burnt pellets can and do clog the stove and decrease heating performance. So to prevent that, it is highly recommended that homeowners stick to their system's defined maintenance schedule. Just like any other maintenance services, they will help lengthen the operational life of the pellet stoves or inserts which is why they are really very important and worth the buck.
Before summer sets in and while your stove is still in use, this is a good time to get the system serviced and cleaned so that the system is ready for next season. Those of you who are proactive can take advantage of readily available pellet stove cleaning services here in Seekonk, MA. While these heating appliances are not yet busy heating homes on the coldest days and nights, these services can be availed in order to ensure that these pellet stoves will be in good working condition to safely and effectively combat the cold weather come winter.
Ashes and other debris can settle on any compartments of the pellet stove that can be difficult to reach by normal household cleaning. With pellet stove services, no dirt will be left that can negatively affect the heating efficiency of the stove. Its firebox, glass door, liner and exhaust venting will be cleaned. Servicing on the more complex parts will then follow such as cleaning and lubricating the combustion and convection blowers, and auger motors. Aside from cleaning, pellet stove services also include visual inspection of electrical wiring, heat switches, and vacuum sensors. These are just precautionary measures that will help determine if there are repairs or replacement of parts that need to be done before the homeowners can finally use the pellet stove.
For more information, contact The Fireplace Showcase.
Fireplaces, Pellet Stoves, Inserts MA, RI Blog
---