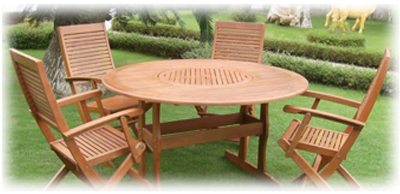 After the long New England winter, summer is the season when we like to enjoy the outdoors. You may just enjoy staying home, but you can still enjoy the summer in your backyard when you make it comfortable, welcoming and relaxing. One way to do this is by choosing the right, high quality outdoor furniture.
If you still do not have your outdoor space set up at home, start looking for lawn furniture now before the season begins. Your lawn furniture should be a table and chairs that have been creatively and carefully crafted to provide comfort and they should be attractive. You should also ensure that the lawn furniture you choose is designed to withstand harsh summer weather.
For beautiful outdoor furniture that is an investment in the beauty and comfort of your back yard, look at wooden lawn furniture in Cumberland, RI that will last for years. Teak furniture will not absorb or retain heat which make teak the perfect material for outdoor use. Unlike metal, wooden lawn furniture does not corrode over the years even when exposed to harsh elements.
To find out more about lawn furniture that you can enjoy this summer, contact The Fireplace Showcase.
Comments (0)
|
Trackbacks (0)
|
Permalink
|
|