Storage Ideas for Sheds for The Most Fitting Solution for Your Storage Needs - Seekonk, MA
29 March 2016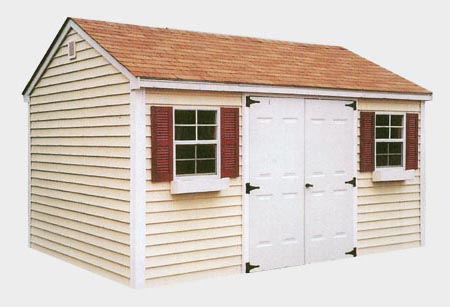 Having your own shed at home has a multitude of benefits. Over time, homes outgrow their storage space. Even if you live by yourself, tools and possessions seem to accumulate over the years. This is why considering purchasing one of the storage sheds in Seekonk, MA is a great option for homeowners.
There multiple storage ideas for sheds and there are various sizes and designs of sheds that can be the solution for your storage woes. While there are ways to increase a home's indoor storage capacity, choosing to add an extra exterior storage space by adding a shed in the backyard can be more beneficial for storing tools, power equipment and seasonal toys.
Custom sheds let you enjoy less clutter in your basement and garage. As a result, you will have more space at home and less clutter. Having a shed in place allows you to clear out your garage and start using it for its intended purpose. In addition to storage space, custom sheds can also provide a perfect place to relax or pursue a hobby during your leisure time while staying at home.
To find out more about storage shed design ideas, contact The Fireplace Showcase.
Fireplaces, Pellet Stoves, Inserts MA, RI Blog
---