Storage Sheds for Storing All Types of Things
16 June 2017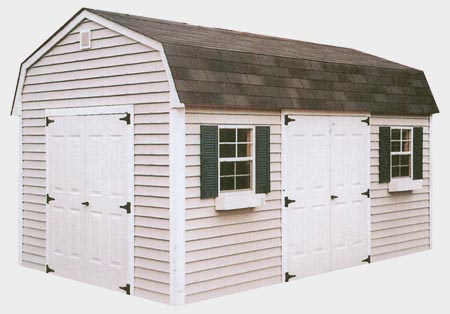 Having a centralized space that is intended to store, protect, and organize seasonal items, tools and toys is a great way to keep a home, garage or yard manageable. That is why custom sheds are ingenious as the main storage place where items can be tucked away neatly.
The storage sheds in Seekonk, MA offer many benefits. Storage shed are their own self-contained space. This means items can be put away neatly and out of sight but remain easily accessible. Items like power tools, bicycles, sleds, kiddy pools and more that are used periodically can be stored within until they are needed. In the same way, yard equipment such as lawnmowers, along with other garden tools can be stored there to keep them out of the way. With storage sheds, it is easier to manage these items in a centralized location. There is no need to rummage through the garage or basement to find tools and toys.
There are many storage ideas for sheds. Depending on the specific needs, storage sheds can be customized to accommodate the storage demands with ramps and lofts. It can also be designed beautifully to complement the design of the house and on the taste or preference of the homeowners.
To find out more about custom storage sheds, visit The Fireplace Showcase.
Fireplaces, Pellet Stoves, Inserts MA, RI Blog
---