Storage Sheds for Your Outdoor Storage and Beyond: - Providence, RI
2 July 2014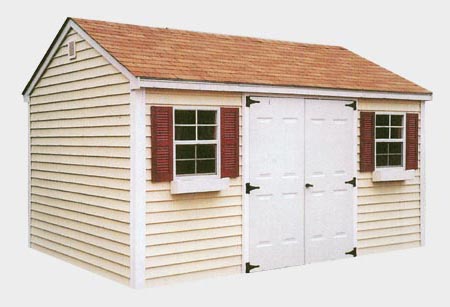 When your garage or other space at home is running low and you still have a lot of stuff that needs to be stored and put in order, a stylish and spacious outdoor storage shed is just the type of functional space you need.
Storage sheds in Providence RI are a space-expanding solution to keep and arrange personal belongings like kids toys and yard tools. Save your garage and the attic space for what they are intended, rather than for storing miscellaneous outdoor seasonal items.
For those reasons storage sheds have become more and more popular and versatile adding extra space for your outdoor tools and toys. No more cluttering up the garage or backyard.
There are a variety of benefits and advantages to owning a spacious storage shed. Whether the purpose is for storing home supplies and tools, organizing kid's toys and bikes, creating a hobby or exercise space, or building a playhouse; investing in a storage shed can be very practical for those who need a little more space. Storage sheds can be constructed in several sizes and styles to accommodate your needs. The wide selection of outdoor storage sheds at Fireplace Showcase serve many functions, based on how you plan to use them.
Visit the The Fireplace Showcase now for more information on our storage sheds.
Fireplaces, Pellet Stoves, Inserts MA, RI Blog
---