Storage Sheds Keep Everything Accessible and Organized - East Providence, RI
9 May 2016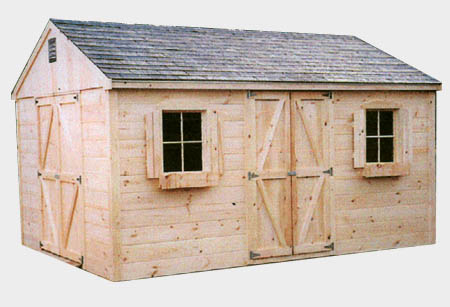 There are numerous advantages to owning storage sheds in East Providence, RI. If you have one at home, you can make more living space available and clean up your garage. Space can be clutter-free because seasonal items can be stored inside the storage shed. Your garage can then be used for what it was intended!
The custom sheds at Fireplace Showcase allow you to keep tools, yard toys and other seasonal items organized, out of site, and out of your living space. Systematically store and keep organized yard tools, larger house and yard equipment or kids toys outside. Storage sheds are available in so many sizes you will be sure to find one that fits your yard, regardless of the size.
There are many storage ideas for sheds making them a great investment when your inside garage and storage space is feeling cluttere. You can even customize your storage shed with ramps, shelving, multiple levels and windows to make it accommodating and attractive.
To find out more about your options for custom storage sheds, contact the The Fireplace Showcase.
Fireplaces, Pellet Stoves, Inserts MA, RI Blog
---