Stove Cleaning Services for a Complete Cleaning and Visual Inspection for Your Gas, Pellet, or Wood Stove - Providence, RI
30 October 2014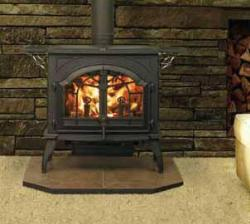 Stoves in Providence, RI come in several sizes and styles so you can select the one that matches your specific requirements and preferences. But just like other heating appliances, stoves require regular maintenance and cleaning regardless of what kind of stove you have at home.
This coming winter, you spend more time at home and in front of your fire. In order to stay warm and comfortable your gas stove, pellet stove, or wood stove needs to be an efficient, safe source of heat for your living space. Stoves are freestanding and can easily be added to any room where optimal heating is mostly desired or to supplement your existing heating system. Most homes with wood burning, gas or pellet stoves keep them burning all winter long.
Regardless of what kind of stove you have, it is important that you take care of cleaning, maintenance, and repairs annually, generally in the late spring or fall. Using wood stoves regularly to heat your home means that there is often build up and wear and tear. Annual stove cleaning services ensure that your stove and chimney are safe for regular, constant use all winter long. Thorough wood, gas or pellet stove cleaning can prolong the life of your stove. The maintenance services ensure that your stove works safely and a visual inspection is performed for worn parts and other defects.
To find out more about stove products and services, contact The Fireplace Showcase.
Fireplaces, Pellet Stoves, Inserts MA, RI Blog
---