Swing Sets and Jungle Gyms Turns Your Backyard into Your Child's Fantasy Playland
24 March 2021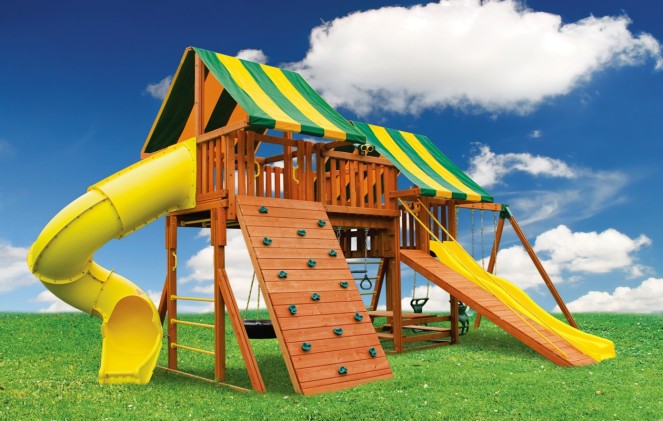 Spring has finally sprung and historically is the time that parents gaze out the back window and envision their children playing, growing, and learning on a new backyard swing set and jungle gym. If you live in the New England areas of Providence, Warwick, Fall River, New Bedford, or anywhere in between, you're going to love getting to know us and why for over 20 years our services and products are wildly celebrated.
Here at Seekonk's Fireplace Showcase, we carry a wide selection of swing sets ranging from small to large from Eastern Jungle Gym. These swing sets are made from 100% cedar which is resistant to rot and insect damage. Eastern Jungle Gym swing sets use engineered Thru-Bolt Construction and a flush mount fastener system, making the beams extremely strong and making installation a breeze. To determine what size jungle gym is right for your family, it is recommended that you add six feet to the jungle gym dimensions on all sides. Finally, installing a resilient surfacing under the jungle gym is always recommended, and can be done AFTER your jungle gym is installed.
And Dad's, while you're looking out the back window envisioning your child (or children's) joyously at play, look to your right or left and envision your brand new Napoleon gas grill, patio oven, Green Egg grill which will have you smiling as wide as your kids!
Let us help you turn that fantasy gaze out your back window into reality. Contact The Fireplace Showcase today!
Fireplaces, Pellet Stoves, Inserts MA, RI Blog
---