Swing Sets: Child Health Springs From Happy And Active Children
11 August 2021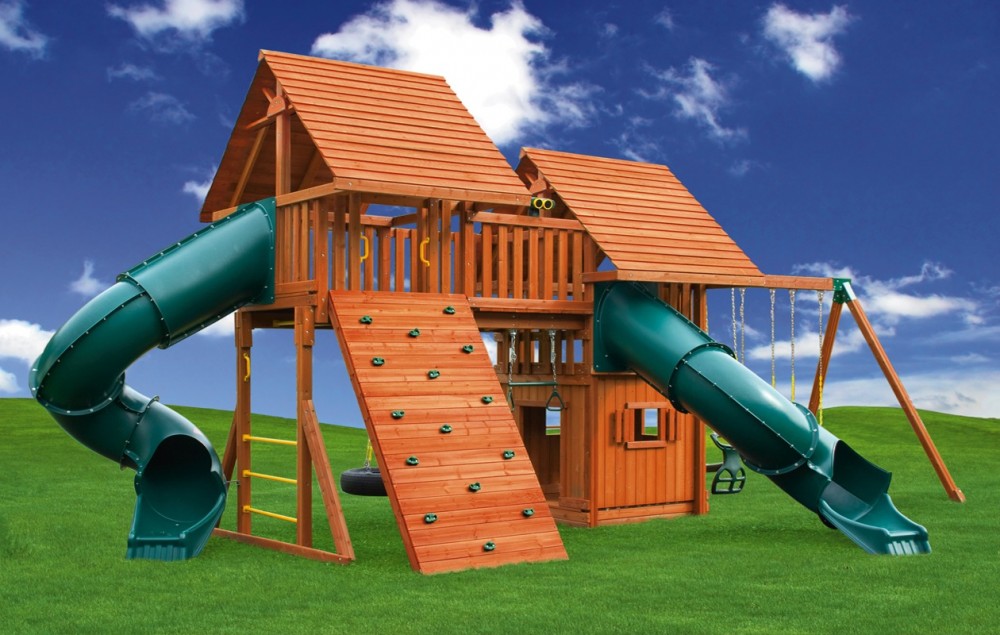 There are infinite ways to invest in your child's future, but the best investments are those that help develop both the mind and the body. For generations, it is widely known that high quality swing sets are one of the best known avenues for child mental and physical development.
Swing sets are not merely for play. They exercise the mind in calculating angles, speed, and a host of other decision areas. The development is done in a rather low-impact environment which makes them safe. Sure there is running and jumping, but by low impact we mean controlled impact which is much different that a host of sports where jarring and impact is part of the game.
Swing sets encourages the child to be creative and imaginative. What youngster hasn't swung and imagined themselves piloting a big airplane? Who hasn't stood at the swing set's wheel and commanded a huge ship? This very natural fantasy engagement is indeed a very healthy activity for the developing brain.
We know the consumer end of swing set choice can be overwhelming. With countless accessory options like chain ladders, monkey bars, rings, trapeze bars, and many others, how do you put it all together? That's where we come in. Together, we'll guide you through the swing set configuration decision process and ensure you arrive at a child development asset that will last for years.
Let's get started! For more information regarding outfitting your back yard with a new swing set, contact The Fireplace Showcase.
Fireplaces, Pellet Stoves, Inserts MA, RI Blog
---