Tax Free Weekend in MA for Fireplace Inserts, Stoves and Chimneys
8 August 2013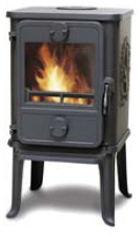 This weekend, August 10th and 11th, is tax free weekend in Massachusetts. Seize the opportunity to take care of your home heating this winter. If you haven't yet had your chimney cleaned, now is the time before the fall weather begins. Do you still need your pellet stove cleaned? This is your opportunity to save some money.

Gas, pellet and wood burning stoves and fireplace inserts save you money on your winter heating bills. If you have been looking for a more efficient way to heat your home and add ambiance, a fireplace insert or stove is the perfect solution, and they are tax free this weekend. Many homes around Seekonk have drafty or inefficient open fireplaces or older wood burning stoves. Now is the time to upgrade and increase your heating efficiency and cost effectiveness with fireplace inserts and stoves.

Regardless of if this is your year-round home or a summer get away, you will save money, increase the value of your home and decrease your heating bills by making your fireplace more efficient by adding an insert or stove or replacing an older one with a newer model.

But there is more, when you come to The Fireplace Showcase, you will save twice. We will match your tax savings. Buy a new fireplace insert or stove and save 6.25% in taxes, then save another 6.25% in cost savings, right off the sticker price. If you are considering a newer, better way to heat your come, contact us.
Fireplaces, Pellet Stoves, Inserts MA, RI Blog
---