The Beauty and Efficiency of Gas Fireplaces
22 September 2017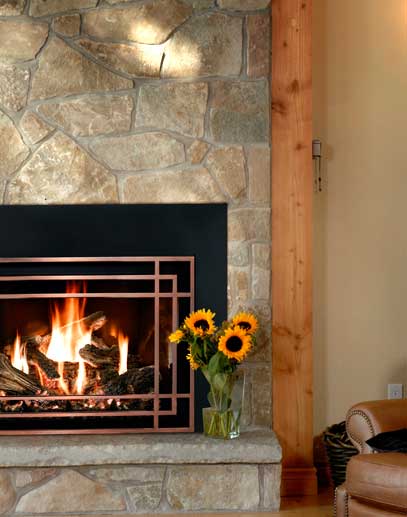 Nothing beats the warmth a fireplace can provide. With temperatures starting to drop, homeowners are now considering and discovering the efficiency of gas fireplaces for heat for the fall and winter season. Below are the main reasons why:
Gas fireplaces are an efficient and convenient heat solution for any home. With gas fireplaces, homeowners do not need to stack or load wood. Gas fireplaces provide the heat you need with just a press of the switch. There are even gas fireplaces that can be operated through Bluetooth which means homeowners can switch these fireplaces on even when they are not home. Gas fireplaces are safe to use and come with a large glass door for easy viewing. More importantly, gas fireplaces have energy efficiency ratings which means they warm homes without being heavy on the pocket.
Aesthetically, gas fireplaces are a beautiful and stunning addition to any home. Homeowners can choose a style that will match their home decor. Gas fireplaces in Seekonk, MA come in a wide array of designs, shapes, sizes, and styles. Whether homeowners prefer traditional or modern, simple or grandiose, freestanding or built-in, they will surely be able to find a gas fireplace that meets their requirements.
To find out more about gas fireplaces, visit The Fireplace Showcase.
Fireplaces, Pellet Stoves, Inserts MA, RI Blog
---