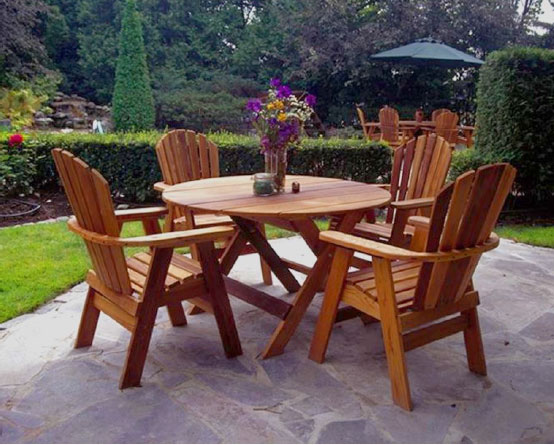 Many of us try to spend most of our time outdoors during the summer. Morning coffee can be best enjoyed when you enjoy it with fresh air and sunshine. Having lawn furniture that is comfortable and stylish makes coffee or cocktails even more enjoyable. Whether it's a garden tea set, an outdoor dining table and chairs set, or a garden swing, the best quality outdoor wood furniture is necessary to weather the outdoors in Rhode Island. Outdoor furnishings that are made from top quality rustic cedar can perfectly blend with nature. The natural look offers a warm and welcoming atmosphere while making a splendid spot to enjoy your backyard.
We have wide array of beautiful outdoor furniture in Cumberland, RI that is perfect for your outdoor space. This durable wooden furniture can last for decades with proper care. This beautiful home addition can certainly contribute in making great summer memories with family and friends.
Contact The Fireplace Showcase to learn more about our outdoor furniture products.
Comments (0)
|
Trackbacks (0)
|
Permalink
|
|