Thelin Parlour 3000: Most Unique Pellet Stove In The Market
21 September 2022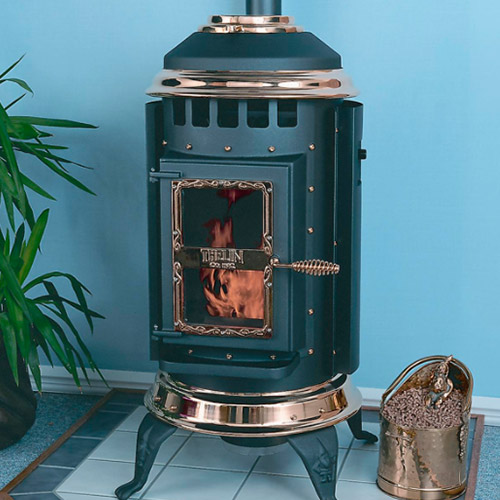 The Parlour 3000 Pellet Stove is a truly unique home heating solution. Traditional Pot-Belly Style is the company hallmark while incorporating advanced Technologies. With 25 years and thousands of units operating the Parlour Pellet stove has benefited from continuous design improvements. The original DC Drive-Battery Back Up stove provides a high 40,000 btu burn rate and lower overall operating costs.
The Parlour Pellet is equipped with 12-volt battery backup circuitry including battery trickle charge capability. When your power goes out, you can rest assured that the Parlour will keep going. Environmentally conscious with a Ultra Low EPA emissions output of only .43 grams per hour the Parlour takes first place. With convenience, durability and vintage styling in mind, this unique stove will add a touch of elegance to your home.
Features:
Your choice of six porcelain enamel colors, or charcoal or black matte finishes
Push-button controls
Cast-iron fire pot
Automatic fuel feed
Automatic electronic ignition
12 volt battery backup system with trickle charge
Ultra Low EPA Emissions
Check out the Thelin Parlour 3000 Pellet Stove at The Fireplace Showcase.
Fireplaces, Pellet Stoves, Inserts MA, RI Blog
---