Thelin Pellet Stove - Echo Comstock
25 August 2023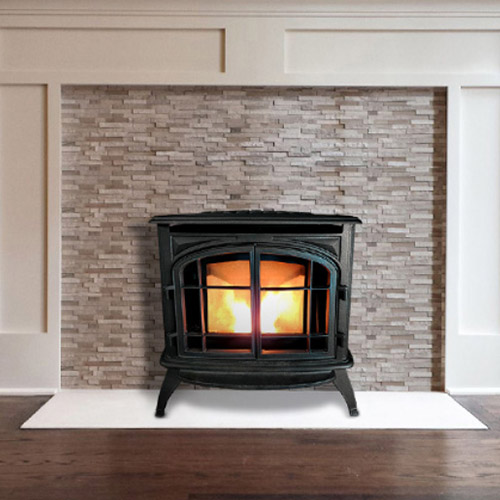 The Echo-Comstock Pellet Stove is the latest pellet heating product from Thelin Hearth incorporating our advanced DC Drive Technologies. With 25 years and thousands of units operating the original DC Drive-Battery Backup system provides a high 36,000 btu burn rate and lower overall operating costs.
The Echo-Comstock Pellet Stove is equipped with 12 volt battery backup circuitry including battery trickle charge capability. When your power goes out, you can rest assured that the Echo-Comstock will keep going. Environmentally conscious with an Ultra Low EPA emissions output of only 0.88 grams per hour and can be operated with a solar panel!
With convenience, durability and vintage styling in mind, this unique stove will add a touch of elegance to your home.
Features:
Your choice of six porcelain enamel colors
Your choice of eight standard painted colors (Metallic Black in stock)
Push-button controls
Cast-iron fire pot
Automatic fuel feed - 2020 Software
Automatic electronic ignition
12 volt battery backup system with trickle charge
Ultra Low EPA Emissions - Estimated 1.10
The Echo-Comstock Pellet Stove is on sale at The Fireplace Showcase. Contact us now and take advantage of its discounted price.
Fireplaces, Pellet Stoves, Inserts MA, RI Blog
---