Time to Say Goodbye to that Old Grill – It's Time to Go Gas!
18 May 2022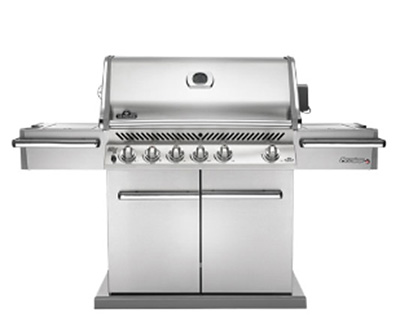 So grill master, your frustrated by uneven cooking, slow cooking, and excessive flame ups. Your grill, an old friend by now, is telling you "I'm ready to retire". Summer is almost here and if you're not already grilling more you soon will be! It's time to end all that with your new gas grill from Seekonk's Fireplace Showcase!
Choosing a quality product is your ticket to avoiding last year's grilling frustrations. With so many top-quality gas grills to choose from you will find a world class grill to perfectly match your needs and budget. First, know what you are looking for in a grill, including the various accessories.
Do you want a side burner? Do you want a rotisserie option? How big do you need it, and how much space do you have? Will you be grilling all kinds of foods or just burgers and dogs?
Enamel cast iron grates and burners are often recommended by grillers. When considering the size of the grill, check the overall size as well as the size of the cooking area. If you're planning on grilling for multiple people, you'd be better off with the larger grill.
You have all types of gas grills to choose from including portable gas grills to top of the line grills and everything in between. Visit The Fireplace Showcase.
Fireplaces, Pellet Stoves, Inserts MA, RI Blog
---