Tips For Maintaining Outdoor Swing Sets
6 June 2019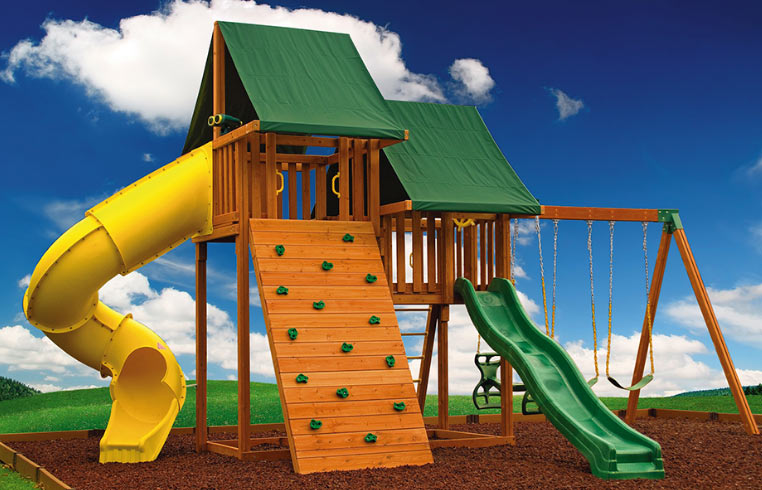 Outdoor wooden playsets are crafted with durability to last for years. However, they still require periodic upkeep to keep them safe and in top condition. The warm weather makes the best time to check on your swing sets for wear and damage. Here's how to do your wooden swing set maintenance:
Inspect the Swing Set Thoroughly - Check all parts of your swing set especially roofing, bolts, screws, hinges, ropes, chains and cables. If you notice any wear and tear, replace it immediately. Tighten all bolts and screws securely. Sand down any wooden splintering to ensure safety.
Check All Accessories - Make sure all fixtures and attachments are intact and in top condition. If you see any signs of rusting and fraying, get replacements as soon as possible.
Remove Dirt and Mildew - Give the entire outdoor children's playset a good wash by using a mild soap and a water hose to take off any mold or mildew growth.
Apply Fresh Stain and Sealant - Typically, re-staining should be done every 2-3 years while you can re-apply sealants every 1-2 years. Contact your manufacturer to learn the maintenance needs of your playset.
If you are consistent in maintaining your outdoor swing set, you can extend its life for a long time. For more information about children's outdoor swing sets in Seekonk, MA, contact The Fireplace Showcase.
Fireplaces, Pellet Stoves, Inserts MA, RI Blog
---