Wetterling Axes Make It Easier to Cut and Split Firewood - Providence, RI
25 September 2014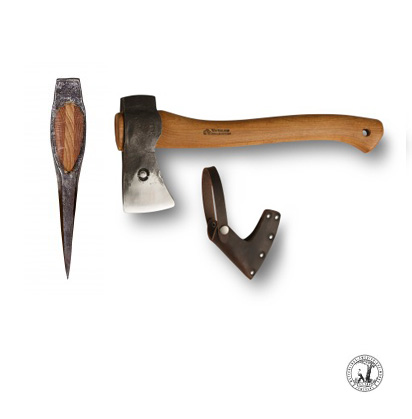 Now is the time to start stacking firewood for fall and winter if you haven't already. Homeowners may be trying to find the best tool to use to chop and split wood. Wetterling axes in Providence, RI are now available to help in cutting and splitting wood into pieces that can be easily stacked in place.
Everyone has their own 'correct' way to cut, split and stack a firewood, but there certainly an appropriate tool to use for getting the job done right. Wetterling axes reduce related risk and prevent challenges. Be prepared for the coming cold months without having to put yourself in danger while splitting wood. With these axes, you will be able to efficiently stock up on wood fuel for your stove or insert.
Wetterling axes can help you cut and split firewood into the right dimensions to suit your burner, fireplace, furnace, or stove. These axes can also be your best friend when it comes to having to prepare a range.
Check out these hand-forged axes. Contact The Fireplace Showcase to determine what type of Wetterling Axes will work best for you.
Fireplaces, Pellet Stoves, Inserts MA, RI Blog
---