What Your Old Gas Grill is Telling You
23 March 2022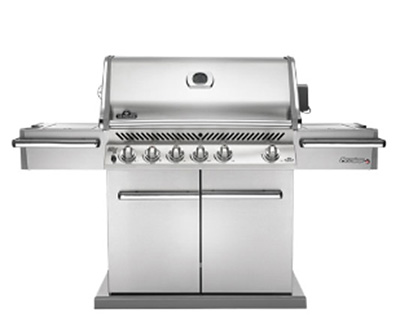 Maybe your recall last Fall when you were still grilling on a regular basis. You might have had notions of uneven cooking, slow cooking, excessive flame ups, or other frustrations. Your grill was telling you the "I'm done". Alas, Spring is almost here and if your not grilling more already you soon will be! Let's end last year's frustration and begin the discussion about your next new gas grill!
Choosing a quality product is your ticket to avoiding last year's grilling frustrations. With so many top-quality gas grill products to choose from here at Seekonk's The Fireplace Showcase, you will find a world class grill to perfectly match your need and budget. We're here for you. First, we need to know what you are looking for in a grill, including the different accessories.
Do you want a side burner? Do you want a rotisserie option? How big do you want it to be, and how much space do you have? Will you be grilling all kinds of protein or just burgers and hot dogs? Enamel cast iron grates and burners are often recommended by grill experts. When considering the size of the grill, check the over-all size as well as BTU's as well. BTU is the way of measuring the size of the cooking area. Lower BTU means less space, while higher BTU means more space. So, if you're planning on grilling for multiple people, you'd be better off with the grill with the higher BTU.
At The Fireplace Showcase, we have a large selection of gas grills and everything gas grill related. From portable gas grills to top of the line grills and everything in between. We can certainly help you create the grilling experience you are looking for. And we offer free assembly and delivery on all the grills we sell. Contact us!
Fireplaces, Pellet Stoves, Inserts MA, RI Blog
---