Wood Stove, Pellet Stove and Fireplace Insert Sale - Providence, RI
27 February 2014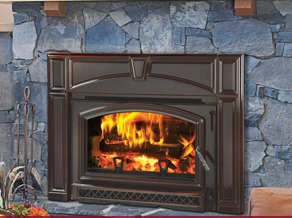 If you are interested in adding a wood stove or pellet stove or a gas, wood or pellet stove insert to your home, the time is now. This is your last chance to take advantage of the stove and fireplace insert sale.
You may think that winter is almost over, but really there couldn't be a better time to add a stove or fireplace insert to your home. The sale is going on now, there is less of a wait time for installation, and there is plenty of winter and cold nights left. And, you will be even better ready to face winter next year.
Save up to $250 on select Quadra-Fire stoves and fireplace inserts. Fireplace Showcase is even offering you an extra $50 to add to your coupon toward the stove of your choice!
Sign up to get an online only coupon for up to $250 off a fireplace, stove or insert. Offer expires 3/5/2014.
$250 OFF:
Quadra-Fire Pellet Stoves: Castile, Classic Bay 1200, Mt Vernon AE, Santa Fe
Quadra-Fire Wood Fireplace: 7100
Quadra-Fire Wood Stoves: Cumberland Gap, Isle Royale, Yosemite, 2100 Millennium, 3100 Millennium, 4300 Millennium, 3100 Step Top, 4300 Step Top, 5700 Step Top
$200 OFF:
Quadra-Fire Pellet Inserts: Castile, Classic Bay 1200i, Santa Fe, Mt. Vernon AE
Quadra-Fire Wood Inserts: Voyageur, Voyageur Grand, 2700i, 3100i, 4100i, 5100i
Quadra-Fire Gas Inserts: QFI35-FB, QFI30-FB, QFI30, QFI35, Hudson Bay
$100 OFF:
All other Quadra-Fire Fireplaces, Stoves, and Inserts not listed above.
For more information on the Quadra-Fire stove and insert sale, contact The Fireplace Showcase.