Supremescape Swing Set - The Fireplace Showcase, MA
The Supremescape Swing Set is designed to fit your yard and your budget! It is the smallest of the angled base clubhouse series, making it perfect for younger children. The Supremescape Jungle Gym features our unique "A-Frame" design allowing the tire swing to be installed under the clubhouse. Your kids will love swinging and spinning 360 degrees! The Supremescape Swing Set #8 features tons of additional activities including a Gang Plank and Monkey Bars. It also features a fourth swinging position with an added Accessory Arm and Gym Ring/Trapeze Bar Combo, and an additional Sling Swing. Swing set comes complete with everything pictured. See all other Supremescape models to view additions. For pricing, delivery and installation please call 508- 969-4844 or submit a contact us form.
Click the thumbnails below to enlarge image.
Surpemescape 1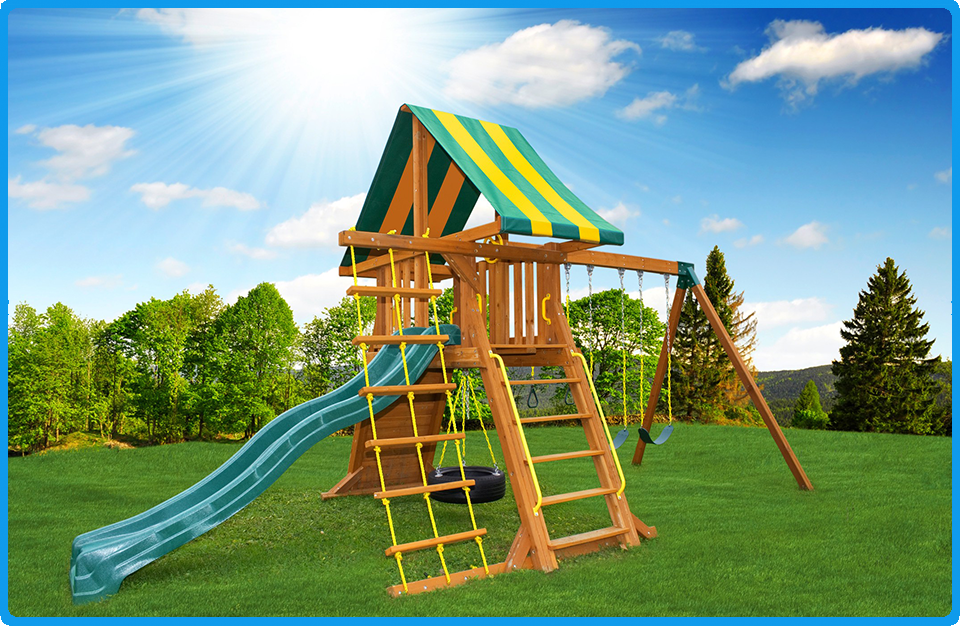 Surpemescape 2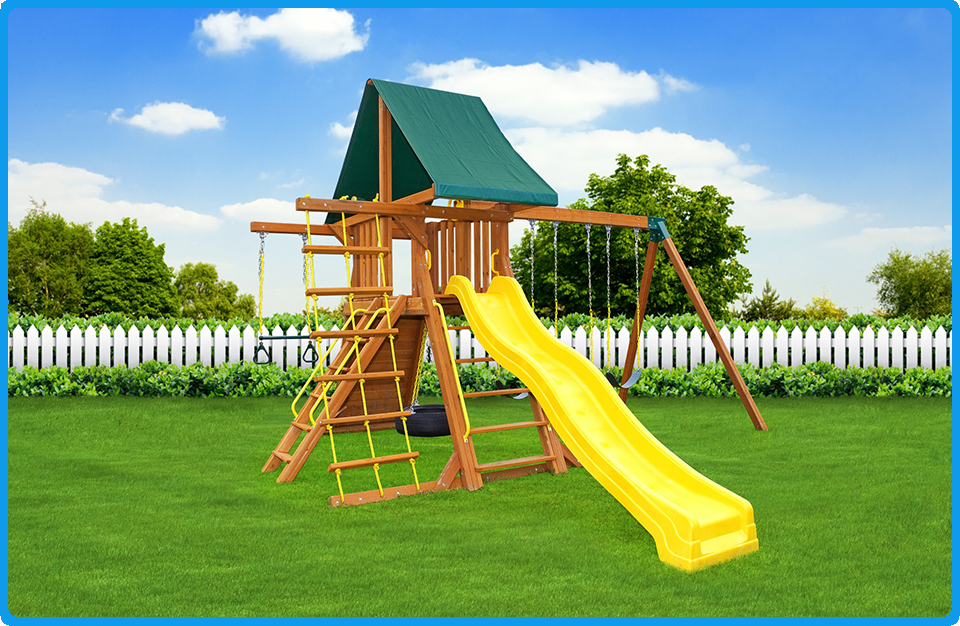 Surpemescape 3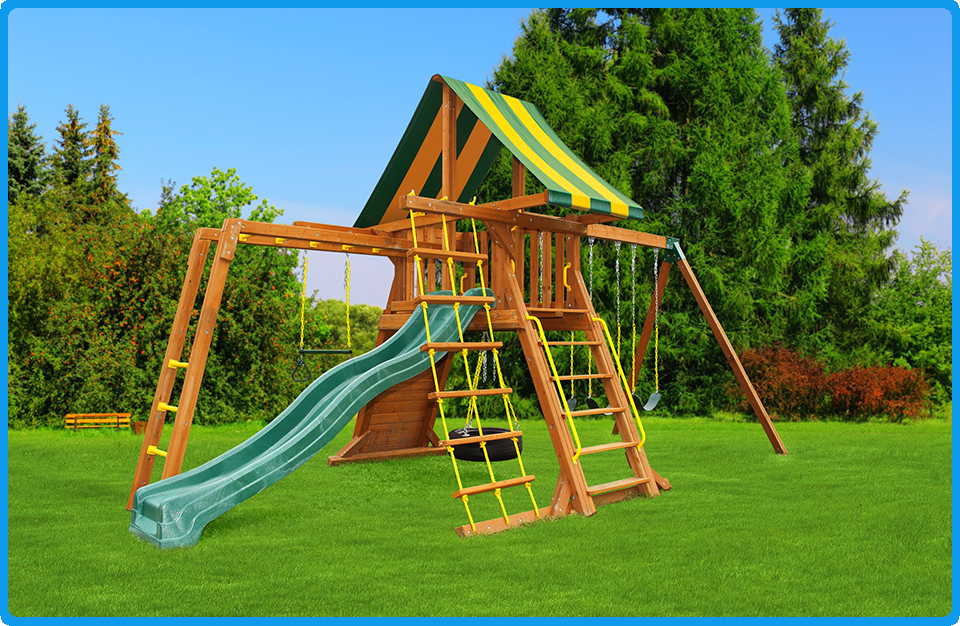 Surpemescape 4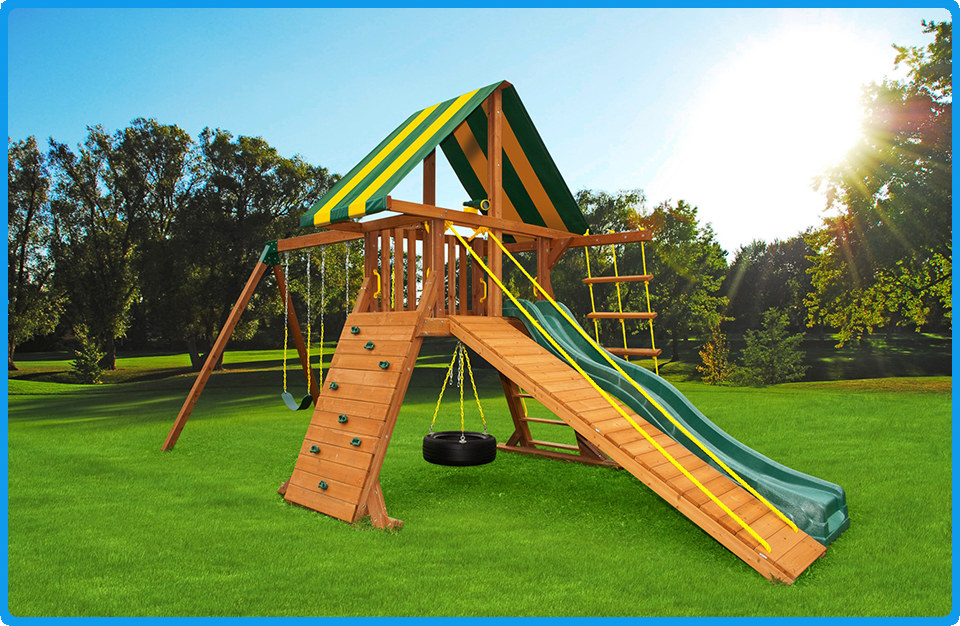 Surpemescape 5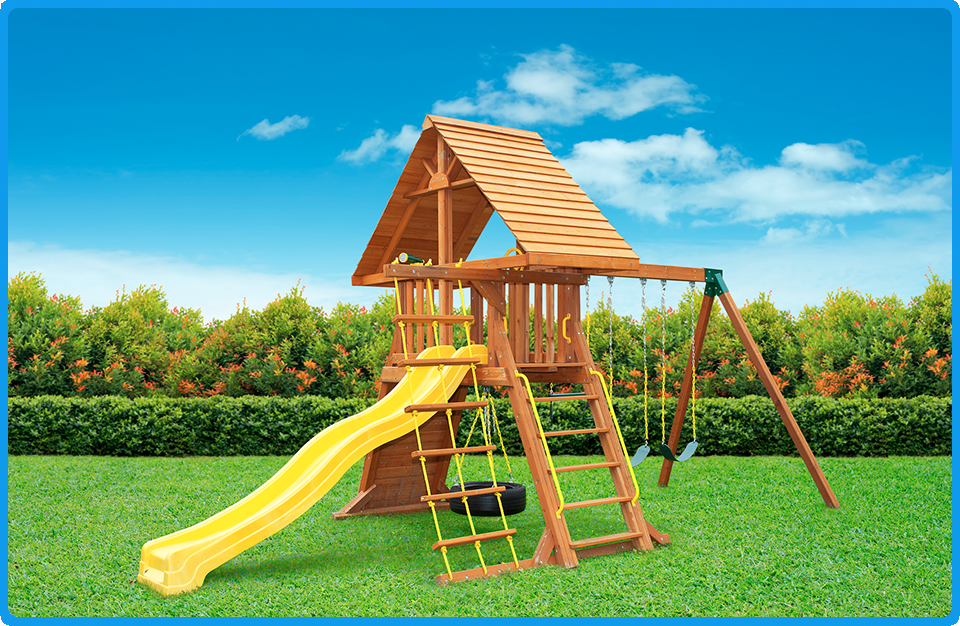 Surpemescape 6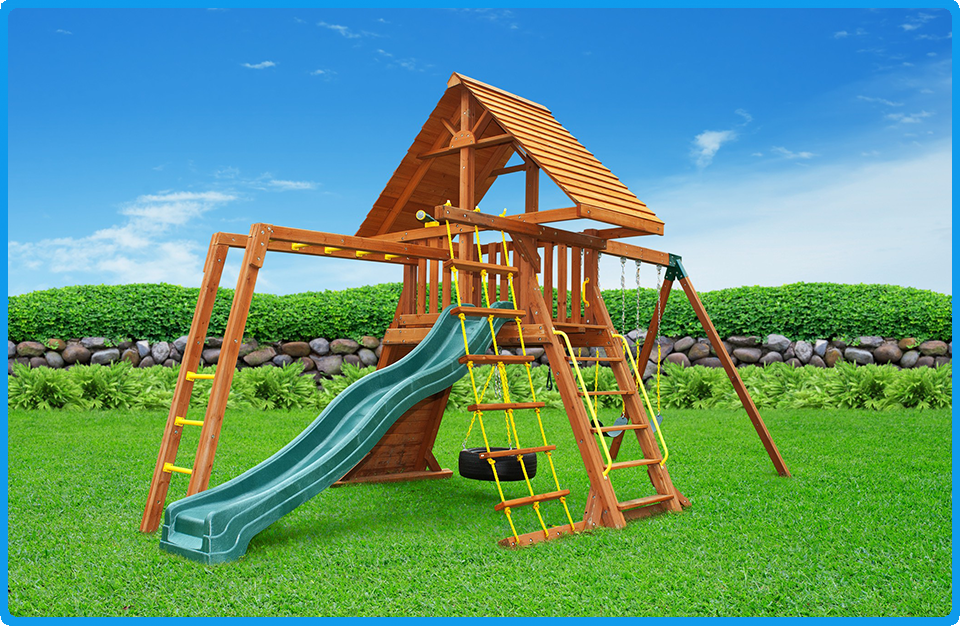 Surpemescape 7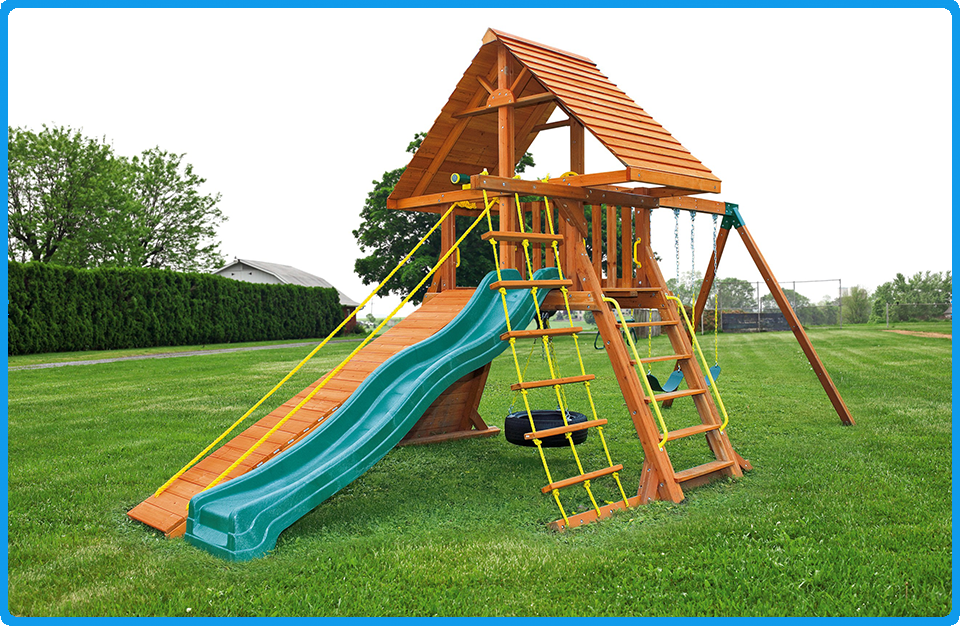 Surpemescape 8