Ashford Blaze King Wood Stoves
9 January 2020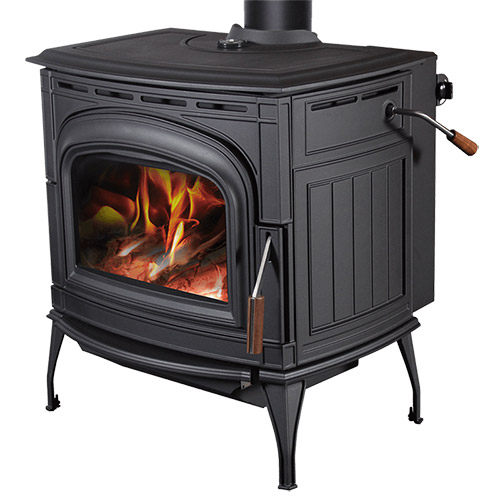 Finding the right hearth for the cold Seekonk winter should be positive experience. The Fireplace Showcase here in Seekonk has been heating New England homes for over a decade. Today we'd like to share with you some thoughts on the incredible products produced by Blaze King Industries. Blaze King started back in 1977 and truly have made their mark in heating and beautifying the American home. So, what Blaze King model should you consider? That's where turning to trusted professionals like us here at the Fireplace Showcase can make the hearth buying experience an enjoyable one.
Blaze King Industries manufactures wood stoves engineered with ceramic and stainless steel honeycomb catalytic combustion systems. These heating solutions produce the most natural and attractive heat for your heating dollar.
Take for instance the Ashford 30.2. The Ashford 30.2 has a beautiful Cast Iron body which is available in painted metallic black, cast gray, and chestnut gloss enamel. As with the Sirocco 30.2 and the Chinook 30.2, the Ashford 30.2 uses a clean-burning firebox at 0.8 gr/hour. At 2.9 cu.ft. the firebox is large and capable of burning for up to 30 hours on low. The Standard ash pan is mounted on engineered runners for a smooth gliding action and our craftsmen used beautiful burled walnut for our door and bypass handles.
Give us the chance to educate you and your family on all your options for acquiring your new fireplace. We'll start by discussing Blaze King Wood Stoves and assist you in comparing and contrasting the performance and economic efficiency of any hearth on the market. Contact The Fireplace Showcase.
Fireplaces, Pellet Stoves, Inserts MA, RI Blog
---