Big Pig Trailer Rig
8 June 2022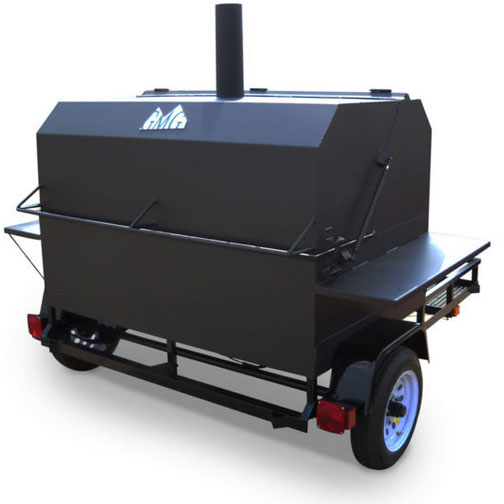 Whether you do catering, competitive barbecuing, or just throw family parties, man, is this the rig for you! Green Mountain Grill Big Pig Trailer Rig is a beast of a pellet grill and one that will both turn heads and deliver a level of BBQ excellence that you've never experienced before.
With a temperature adjustment feature from 150-500°F for long slow cooks, roasting, baking or grilling. Ideal for a whole hog, 25 briskets, 150 steaks, 65 chickens, 25 pork butts, 200 hamburgers. It has hydraulic openers for easy open and close. This powerful pellet grill is all you need when you have a large crowd to feed.
So, if you want a grill that can handle large quantities of meat and can still come up with quality grilled meals, GMG's Big Pig Trailer Rig is the best cooking equipment to invest in. Contact The Fireplace Showcase to learn more about Green Mountain Grills.
Fireplaces, Pellet Stoves, Inserts MA, RI Blog
---