Exploring the Green Mountain Grill Ledge: A Perfect Fusion of Innovation and Flavor
6 July 2023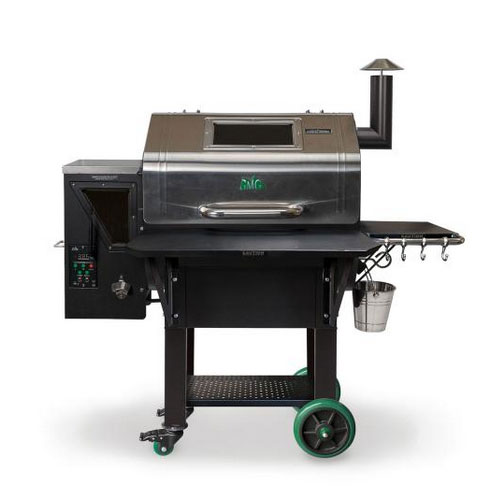 In the world of outdoor cooking, few things compare to the joy of firing up a high-quality grill and creating delicious meals for family and friends. One brand that has taken the grilling world by storm is Green Mountain Grills, renowned for their innovative designs and exceptional performance. In this blog post, we will delve into the remarkable Green Mountain Grill Ledge, examining its features, benefits, and why it has become a sought-after choice among grilling enthusiasts.
Unparalleled Technology: Equipped with the brand's advanced Wi-Fi capabilities, this grill allows you to control and monitor your cooking remotely through your smartphone or tablet. Whether you're lounging by the pool or entertaining guests, you have the power to adjust temperature settings, monitor food probes, and receive real-time notifications, ensuring perfectly cooked meals every time.
Precise Temperature Control: One of the Green Mountain Grill Ledge's standout features is its ability to maintain precise temperature control. With its state-of-the-art digital controller, you can effortlessly set and maintain the desired temperature, providing consistent heat for even cooking.
Versatility at its Finest: The Green Mountain Grill Ledge offers a wide range of cooking options, allowing you to expand your culinary horizons. With its large cooking surface and multiple cooking racks, you can simultaneously grill, smoke, bake, roast, and sear your favorite dishes. Whether you're craving a perfectly seared steak, tender ribs, or a mouthwatering pizza, this grill can handle it all, providing endless possibilities for outdoor cooking adventures.
Premium Build Quality: Crafted with superior materials, the Green Mountain Grill Ledge is built to last. The heavy-duty stainless steel construction not only ensures durability but also enhances heat retention and distribution, contributing to exceptional cooking performance.
Flavor-Enhancing Features: Green Mountain Grills understands that flavor is paramount when it comes to grilling, and the Ledge model incorporates various features to enhance taste. The grill's innovative firebox design maximizes airflow, promoting efficient combustion and infusing food with a delicious smoky flavor.
Green Mountain Grill Ledge is available at The Fireplace Showcase. Contact us to grab your unit.
Fireplaces, Pellet Stoves, Inserts MA, RI Blog
---