Solid Copper Fire Pits Make Outdoor Gatherings in Fall Possible - Seekonk, MA
25 August 2014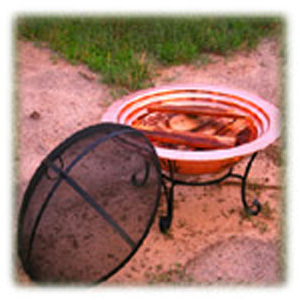 Who says enjoying the outdoors is no longer possible as the summer comes to a close? Well, a solid copper fire pit is all you need to warm an outdoor space for fall. With it perfectly placed on your patio or in your backyard as the season shifts from warm to cold, you can have outdoor get-togethers without getting chilled.
Fire pits in Seekonk, MA have the deepest bowl the market allows for larger and longer lasting fires. These fire pits can use wood or charcoal to give you that warm feeling as you gather in your garden or backyard when the nights become colder and the days shorter.
With a simple patio addition of a solid copper fire pit to your outdoor space, you and your family and friends do not have to give in to the cold and turn your back on outdoor evenings. Purchasing one is a good investment to extend your outdoor season.
Fire pits make your outdoor living space more comfortable during the colder months of fall and early winter. For more details, visit The Fireplace Showcase.
Fireplaces, Pellet Stoves, Inserts MA, RI Blog
---