The Morso Wood Stove – 6148: Small By Design, Huge In Heating Efficiency
3 November 2021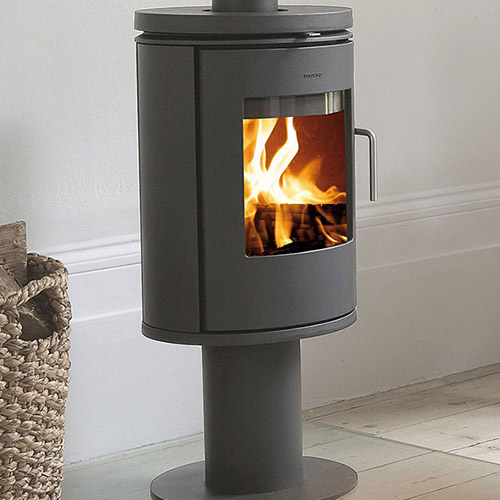 Small in stature yet huge in heating efficiency, the Morso Wood Stove - 6148 is a monster win for space conscious consumers. This superbly efficient home heating machine stands like a sculpture on its pedestal. A stove with a timeless and minimalist design, and a large glass door that provides an excellent view of the dancing flames.
Behind the glass, Morso has developed a combustion technology that uses pre-heated air to ensure a higher temperature in the firebox, so that almost all the flue gases are burnt. This results in both more environmentally friendly combustion and better fuel economy.
Properties:
Convection System
Pre-heated combustion air
Pre-heated secondary air supply
Ash Can
Air wash system
Tertiary Air
Technical Data:
10-year limited warranty
Gasketed seams for tight seals
Chromium treated internal casting for durability
Reversible flue collar
Non catalytic burn technology
Clean-burning air wash system
Secondary air supply
If you seek genuine heating efficiency in a low-profile wood burning heating appliance, then the Morso Wood Stove - 6148 just might be the perfect for you.
Contact The Fireplace Showcase to learn more about Morso wood stove and our other home heating products.
Fireplaces, Pellet Stoves, Inserts MA, RI Blog
---