Use Solid Copper Fire Pits for Outdoor Entertaining this Fall - Seekonk, MA
18 September 2014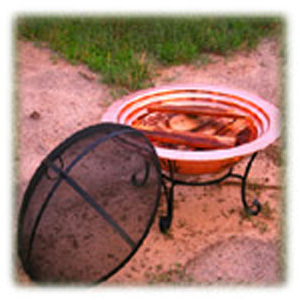 Because the weather has become autumnal, solid copper fire pits in Seekonk, MA are in demand because they serve as a cost-effective alternative for heating. With these functional and stylish fire pits, you can extend the outdoor season and continue having a good time in your backyard at home.
Solid copper fire pits burn wood, a sustainable energy source. That means you can enjoy plenty of environment-friendly heat to warm your loved ones. Fire pits can be a focal point for outdoor entertaining while they provide heat and ambience to keep everyone warm and relaxed especially during chilly fall evenings.
You also have the added benefit of being able to cook on a fire pit. So you and your family can enjoy roasting hot dogs or marshmallows over an open flame in the convenience of your own backyard.
If you love entertaining guests in your backyard or outdoor living space, the most inviting way is to gather around the fire pit where everyone can feel cozy and comfortable. Extend your living space to the outdoors for longer with the use of the solid copper fire pits. For more information, contact the Fireplace Showcase.
Fireplaces, Pellet Stoves, Inserts MA, RI Blog
---