Why Choose Green Mountain Pellet Grills and Smoker
31 July 2019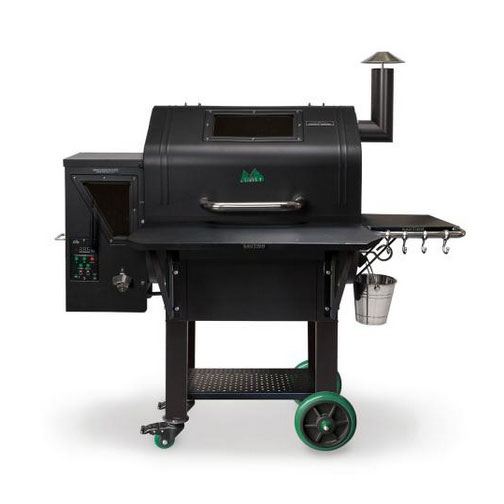 If you want to roast meat to perfection, roasting with pellets will make your dishes divine. Using Green Mountain pellet grills will make the cooking job easy and the food much more enjoyable than cooking with a charcoal or gas grills. Green Mountain Pellet Grills are the finest class of pellet grills and smokers available in the market, selling in a competitive price.
Green Mountain pellet grills are premium quality grills that will take your grilling experience to a new level. Grilling with clean hardwood pellets minimizes charcoal dust, strong smell of igniter fluid, and dangerous gas and lighters. This is the reason why pellet grills excels in many BBQ competitions. The food simply tastes better when grilled using real wood.
Moreover, pellet grill let you "smoke" your meal when you set it in a very low heat. This means you can have broader choices as to the type of dishes you can cook using a pellet grill. Green Mountain Pellet Grills are designed with a thermostat control so you may set it at desired temperature.
Pellet grills are efficient and convenient to use. To learn more about pellet grills, contact The Fireplace Showcase.
Fireplaces, Pellet Stoves, Inserts MA, RI Blog
---