Your New Green Mountain Pellet Grill in Time for the 4th of July Cookout
24 June 2020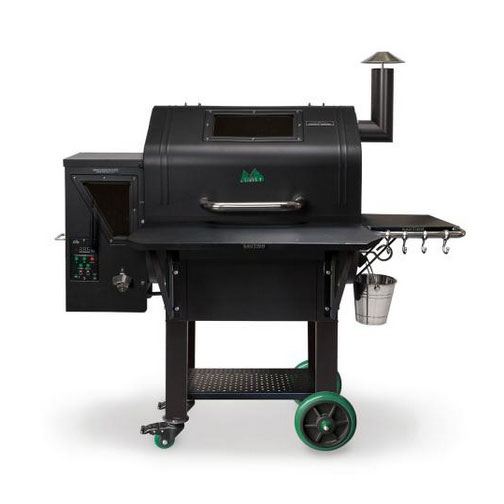 The 4th of July is fast approaching. As we celebrate our Nation's freedom, many of us will spend some of that time in the national past time of grilling out. We hope to spend time with loved ones and demonstrating our culinary skills out on the deck. Nothing sets you up for BBQ culinary excellence like that of a new Green Mountain Pellet Grill.
This celebrated pellet grill offers the luxury of real wood smoke flavoring with simple to master precision temperature control. With its superb design and craftsmanship, you can slow smoke a pulled pork throughout the morning and grill your steaks over super high heat in the evening. This grill empowers you to precisely control the temperature in five-degree increments from 150f to 550f. Lots of magic occurs throughout that temperature range.
In addition, Green Mountain Grills offers Wi-Fi connectivity so you can monitor your food anywhere using the GMG app. The Green Mountain pellet grill offers various programmable cooking profiles that enables you to program your grill from afar to fire-up when you're not physically there. This is high-tech grilling at its finest.
Insane values being offered today on Green Mountain Pellet Grills. Check out the Green Mountain Prime Daniel Boone Wi-Fi offered at the amazing price of $699, making it one of the best grilling values ever! Contact The Fireplace Showcase to get started.
Fireplaces, Pellet Stoves, Inserts MA, RI Blog
---